Let us ease your mind that PaddleAway.today have taken precautions and have adjusted our lessons and SUPkids Summer Camps according to the Covid-19 rules and regulations. We will adjust accordingly when new information is provided about these rules and regulations. Our equipment will be sanitized before and right after the lessons and camps, and social distancing rules will be applied.
A day you haven't laughed is a day you haven't lived
Reaching the age of triple digits is a goal for almost everyone, but those who actually achieve that goal have more in common than just luck – they make efforts to keep both their mind and body active and to keep their stress to a minimum. Longevity is directly correlated with living a healthy lifestyle.
Paddle boarding can help you achieve that longevity! It's a fun and relaxing way to stay active and stay healthy. We've organized Paddle Boarding day trips for 55+, where you'll learn the why and the how of paddle boarding while learning the why and the how of staying in shape. Our destination will be a lake close to Canmore where we will spend time together on the water while enjoying the beautiful vistas that the Rockies are offering.
Why would you take a SUP day trip?
– learn how to paddle board
– relax and get relieved of any stress
– be physically and mentally active while getting a gentle full body workout
– inhale the fresh Canadian mountain air
– enjoy the great Canadian outdoors
– meet new people or enjoy a day with family and/or friends
– make new memories
You will come back feeling fully relaxed and fulfilled. A day you haven't laughed is a day you haven't lived, and we consider it our task to make sure that you're always learning and having fun!
What is included: 
– 2 instructors
– 1.5 hr paddle board lesson
– paddle board, paddle, PFD (life jacket), ankle leash
– travel to and from lake location
– healthy lunch
– water/coffee/healthy snack
– small bag for personal belongings to keep
– photos/video
With a min. of 4 and a max. of 6 participants, the group will be small enough for our 2 instructors to maximize their time with each participant individually during the lesson and while being on the water.
Don't be afraid to try everything at least once in your life!
Note that a certified instructor will be present and alert at all times. All our teachers have completed First Aid + CPR + AED + AEC courses and keep their certifications up to date. You will have to wear a PFD (life jacket) during the time spent on the water.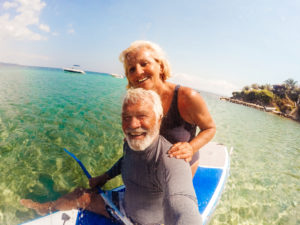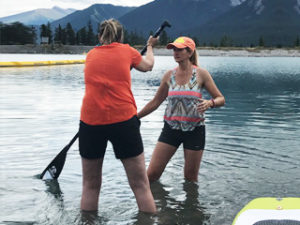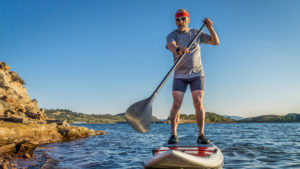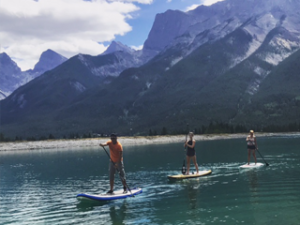 ====================================
Pricing:
$139 p.p.
DATES:
Friday, July 3, 2020
Friday, July 31, 2020
Note:
Day trips: a min. of 4 and a max. of 6 participants.
In case we have less than 4 participants for a specific date, we will combine 2 groups.