NEW: SUP LESSON IN GHOST LAKE, ALBERTA AND IN NANAIMO, BC. CALL for more information.
Stress can be a part of your life no matter your age. But luckily, paddle boarding can be as well!
Paddle boarding is a sport that can be taken up by anyone, of any age and ability. Once upon a time, people would max out their lifespan at the ripe age of 25-30. Nowadays, certain individuals reach the respectable age of 100, but everyone who lives to see those triple digits has something in common: they stay regularly active and keep their stress to a minimum. The healthier your lifestyle, the more likely you are to reach a higher age. Who could really believe in that old saying, 'You can't teach an old dog new tricks', when we've gone for lessons with plenty of people in their 80's and even 90's!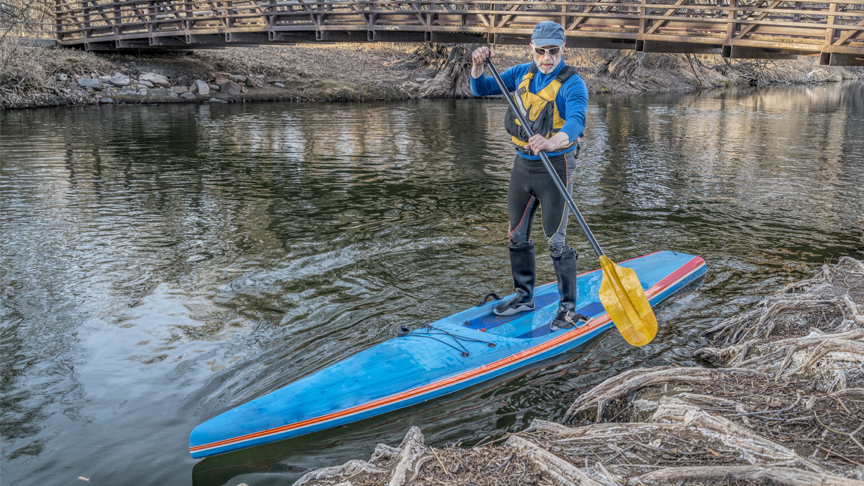 The 10 most important health benefits of standup paddle boarding: 
• Improves balance
• Full body workout
• Low impact
• Better cardiovascular health
• Increased overall strength
• Cardio workout
• Helps rehabilitation for injuries
• Endurance training
• Reduces stress
• Effective weight loss
And last but not least… as a paddle boarder you connect more with nature and your environment!