Grab a paddle, the water is fine!
All over the globe, youth is learning about the importance of environmental care. Often, these lessons are taught from the monotony of the average classroom which makes it challenging to give it the impact it needs. Let's be honest, did you care learning about environmental health while staring at the sky outside the classroom window longing to get outside when you were a kid? To get kids more involved, SUPKids designed a program to help teach kids ages 5-12 about water safety and environmental health by using Stand Up Paddle Boarding.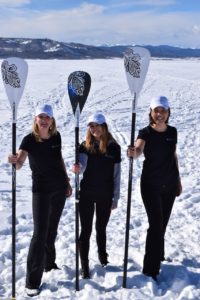 SUPKids is opening up new programs and delivering education to paddle board schools all over the globe. In 2015, they teamed up with the well-known paddle board brand Starboard SUP, whose strong focus on achieving environmental sustainability through water sports turned out to be a great fit for SUPkids. It has helped to launch them worldwide. Since that time SUPKids has continued to grow, and we at PaddleAway.today are very proud to be a certified SUPkids school.
Needless to say we're pretty stoked Starboard published an article about us. Check it out:
https://star-board-sup.com/2018/grab-paddle-water-fine-paddleaway-today